Thank you for your interest in
Coldwell Banker
Selecting the right broker to work with is one of the most important decisions a new agent can make.
Submit your contact information and someone from the Coldwell Banker® team will be in touch with you soon

to share more about what they offer new agents getting ready to launch their real estate career.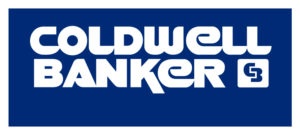 Coldwell Banker®, the Coldwell Banker logo, Gen Blue®, Coldwell Banker University® and Coldwell Banker Global Luxury® are service marks owned by Coldwell Banker Real Estate LLC and used with permission. Coldwell Banker Real Estate LLC fully supports the principles of the Fair Housing Act and the Equal Opportunity Act. Each franchise is independently owned and operated. All products and services are provided by the applicable service provider described herein. Neither Coldwell Banker Real Estate LLC nor any of its respective franchisees or affiliated companies is providing any product or service in connection with the product or service described herein. Not all products and services are available in all states. Coldwell Banker Real Estate LLC and its affiliates may receive compensation or other benefits, including goods and services, provided in connection with this promotion.