Are you ready for a career you love?
G

et your real estate license with Colibri Real Estate


and start loving your career




Take the first step toward your new career by selecting your state.



Real estate has transformed the lives of millions of people—will you be one of them?
Can you imagine...
having unlimited income potential?

being your own boss?

setting your own work hours?


helping people find the home of their dreams?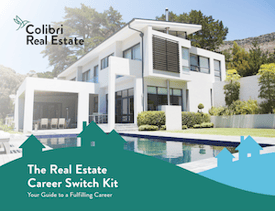 This Real Estate Career Kit will help you uncover the realities of a real estate career and offer up ideas and action plans for starting a rewarding and profitable career.
Download Your Real Estate Career Switch Kit
Why Colibri Real Estate?
We prepare you to get licensed and kick-start your career

Get licensed with the nation's top online real estate school