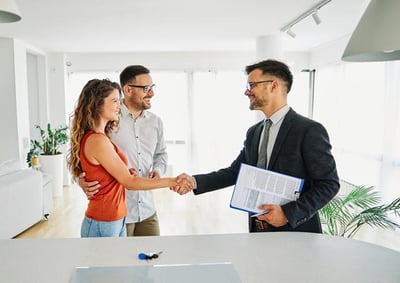 Goodbye, Dead-End Job; Hello, Career Freedom
Is the 9-to-5 grind getting you down? A flexible career in real estate may for you.
Is Real Estate Right for You?
You dread heading to the office each morning. You're tired, the work is uninspiring, and you're feeling like your talents are wasted and your time is no longer your own.
As much as you'd love to quit, you need that paycheck. You depend on it. So does your rent, your mortgage or maybe even your family's well-being.
But you shouldn't have to choose between a job you enjoy and a solid paycheck. With real estate? You don't have to. Real estate careers offer:
Flexible hours
Unlimited earning potential
Freedom & independence
The opportunity to help people
Real estate can offer you the career freedom and income potential you've been looking for. Could it be right for you? Download our free guide and take the quiz to find out.
As Matthew from Texas said, "Best thing I've done for my career. I was working full-time and wanted to transition into real estate. The online process made it possible."